Many of our customers understand the importance of visual brand marketing. But when we first spoke with Jason Beam, co-owner of Roadhouse Diner in Great Falls, Montana, we could tell right away that he has more than just an understanding. Along with his wife Tara, Beam opened Roadhouse Diner after he spent fifteen years working for an ad agency. It was clear that this background led to his appreciation of customized takeout packaging.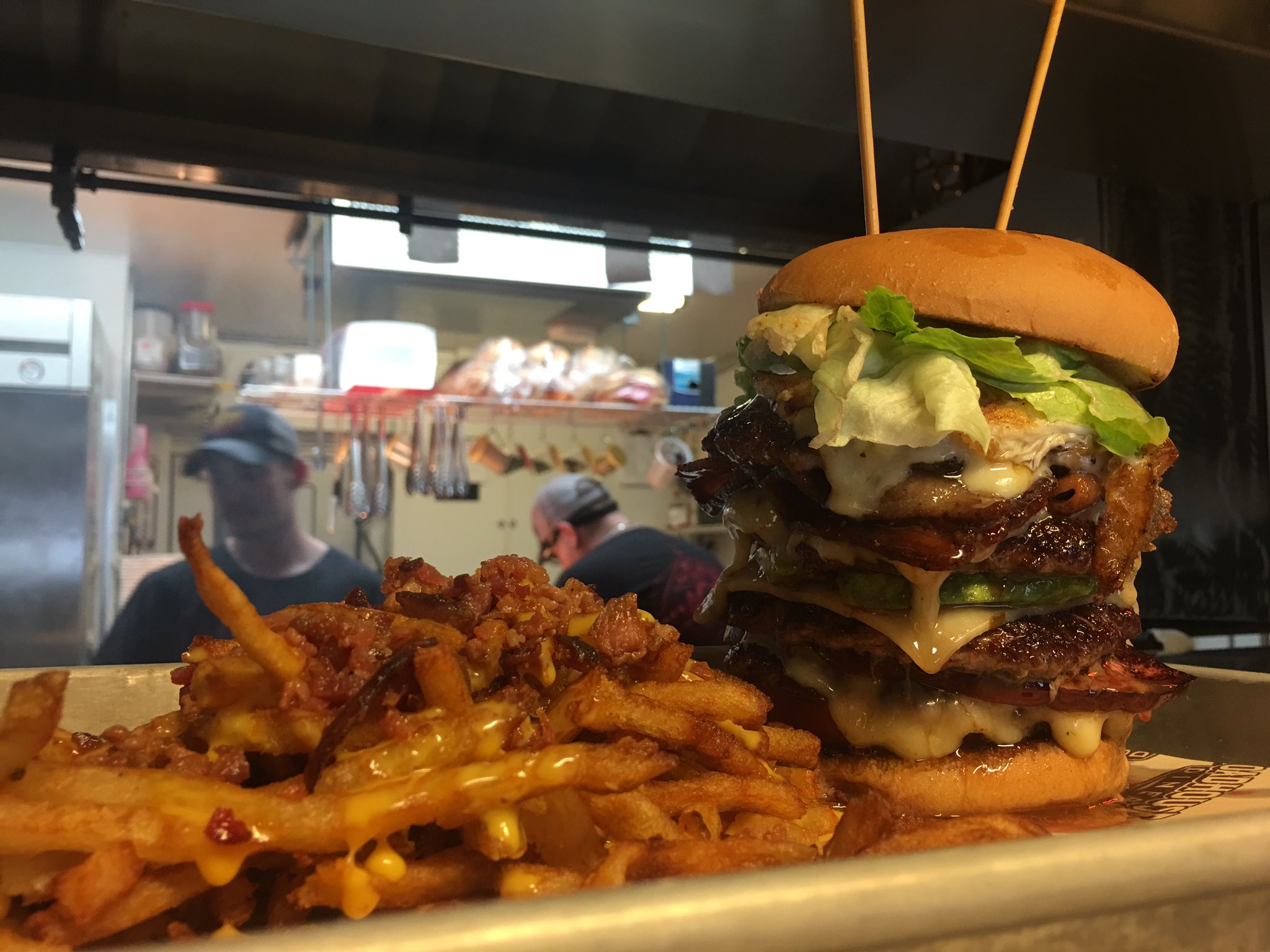 The Background
"I was designing, marketing, and creating campaigns," says Beam. "That background gave me the ability to understand the importance of branding by coming up with unique solutions that people haven't seen before." When it comes to takeout packaging for the restaurant, there was no question that custom packaging would be utilized.
"Custom packaging" Beam continues, "is an opportunity to stand out in a tangible form. People can hold it and touch it and take it away. Then they start building that association of a unique experience with your company and your food. That's the value I see in customized packaging."
That's why Beam reached out to MrTakeOutBags.com looking for a custom takeout box that is as fashionable as it is functional. The #4 vented takeout box was the right fit, and Beam had the design ready to go.
The Results
How were the boxes received by the customers at Roadhouse Diner? "People have been really receptive. Everybody seems to love them." exclaims Beam. "They're fun, they fit the experience of the restaurant, and they're an extension of our personality. My wife runs the front of house and she's always excited to hand them out. People even get their pictures taken with the boxes.
No one around here who has a similar style takeout box," says Beam. "And it helps extend our brand into people's homes or offices. It's a very strong visual impact. When there is an order of ten lunches delivered to the office it becomes an event, you feel like you got something cool, and that goes with our entire food philosophy."
Ready to put your logo on the products your business uses? We can help with that! Give us a call at 888-321-2248 to discuss custom options.